Pesto might be one of my favorite things. Growing up, Italian food was always my favorite. Traditional Italian food is loaded with gluten and lots of dairy, so when I was diagnosed with Celiac's Disease, I knew I had to find ways to enjoy Italian food in a healthier way.
I love pesto because it's so versatile. You aren't confined to a simple basil and pine nut pesto. Have fun with it! And this pesto is definitely one of those recipes. It utilizes hemp seeds and walnuts which are full of healthy fats and give the pesto a great consistency. Walnuts almost give it a "cheesy" flavor so you aren't missing the parmesan at all! Totally vegan and gluten-free, this recipe is also sugar-free, soy-free, and completely delicious.
And I may or may not have an obsession with how a pesto looks before it gets pulverized in the food processor…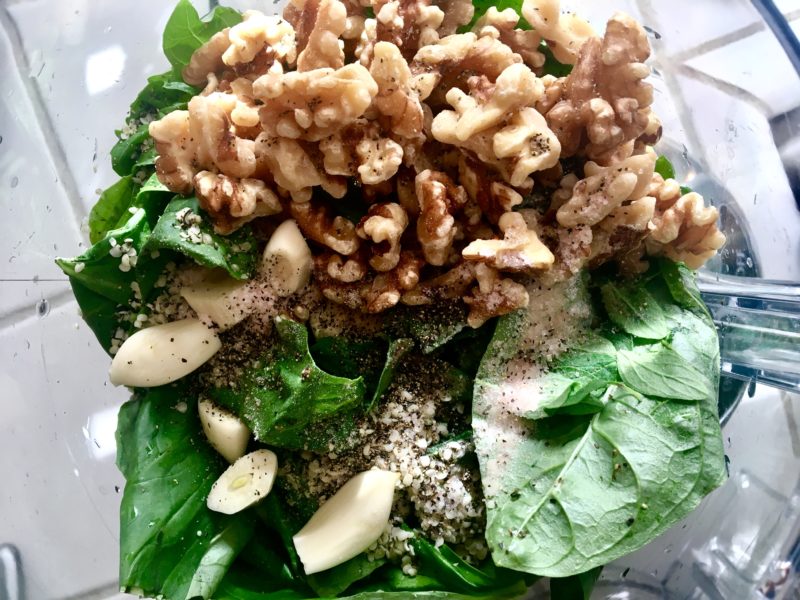 So fresh and so green!

Vegan Hemp & Walnut Pesto
Recipe type:
Sauces & Dressings
Cuisine:
Gluten-free, vegan, egg-free, soy-free
Ingredients
2 cups fresh basil
2 Tbsp. fresh oregano leaves
4 cloves garlic
½ cup walnuts
2 Tbsp. hemp seeds
Juice of 1 lime
1 tsp. Himalayan pink salt
½ tsp. black pepper
¼ - ½ cup extra virgin olive oil
Instructions
Add all ingredients except olive oil to a food processor or blender. Process the pesto to break down the ingredients. Scrape down the food processor or blender if necessary. Turn on the food processor or blender and stream in the olive oil until desired consistency is reached.
This pesto is amazing stuffed into fresh tomatoes on top of lettuce, used with zoodles or your favorite gluten-free pasta, or used as a sauce over simple roasted veggies. Like I said, versatile!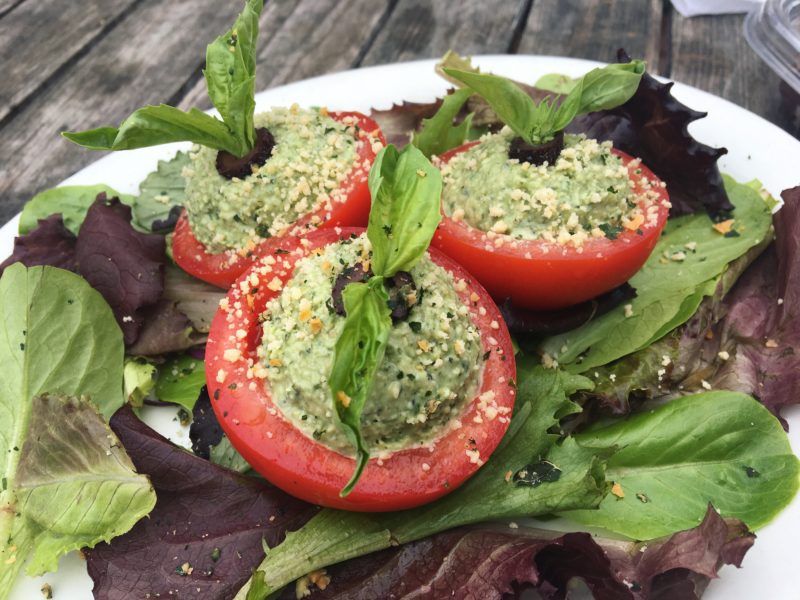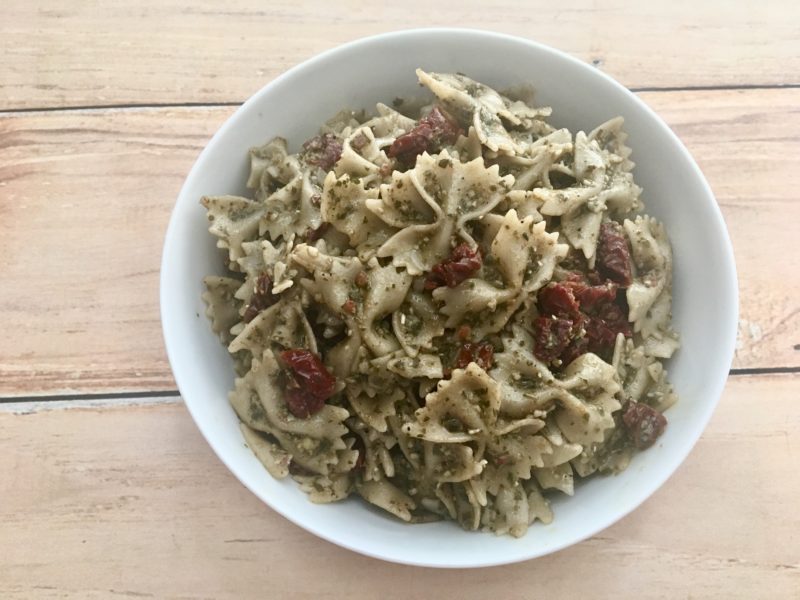 Enjoy 🙂
With joy and health,

P.S. For more healthy & easy recipes, check out recipes page and my done-for-you meal plans!