For years, people across the world have been singing the praises of essential oils and their benefits. It's ancient tradition that has become a modern staple.
But let's start with the basics… What is an essential oil? In short, essential oils are the oils extracted from a specific plant or other source. Once extracted, the oils take on the characteristics of its original plant. And as Young Living states, they are "extracted through careful steam distillation, resin tapping, and cold pressing, the purest essential oils are far more powerful than the botanicals from which they come." For example, oregano essential oil has more medicinal properties than the mature plant. And since my motto with nutrition is using food as medicine, essential oils are a no-brainer to add into your lifestyle.
Not only are essential oils pure and medicinal, but they can also be used in a variety of ways. The most typical way is by placing the oils in a diffuser and allowing the oils to fill the air around you. Other common practices include: topical application (rubbing it on your skin) and ingestion of the oils (placing a drop or two in your food or drink).
Young Living is one of the most popular essential oil companies. For over 23 years, it has been producing oils that have benefited millions of people all over the world. Young Living has a unique 'Seed to Seal' standard, which ensures that your oil has been been created with conscientious sourcing, science, and some of the highest standards in the industry. Many other essential oils can be toxic to ingest and since your skin is the body's largest organ it can be dangerous to apply topically as well. When it comes to essential oils, quality is everything. That's why I choose Young Living over any other company.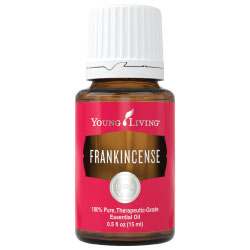 Many individuals (including myself) choose to rely on essential oils to aid in particular ailments or health issues, as opposed to taking prescription medicine. Essential oils can offer a variety of benefits including: aiding in weight management, supporting brain, eye and intestinal health, promoting clear skin, healthy hair and promoting overall health & wellness. I've noticed more energy, better digestion, and clearer skin, just to name a few. I could go on and on about the benefits I've experienced.
Every morning, I make my Green Energy Drink that utilizes orange and lemon essential oil. This drink has changed my digestion for the better! I also apply oils topically depending upon what I need that day (ex: focus, stress relief, etc.) and diffuse them to get even more benefits. Bonus: it makes the house smell amazing!
When used in combination with a healthy diet and exercise, essential oils can play an important role in your life. And because my life has been changed by essential oils, I love talking about them! If you are interested in learning more, contact me to discuss how oils can become a part of your life. Skip the overwhelm of searching online, and learn first hand everything you need to know to get started with essential oils. I would love to talk with you!
With joy and health,